About The 'Other' Coronation Concert
Join Rick Wakeman and Gordon Giltrap along with Oliver Wakeman and Carrie Martin for an evening of music and stories at this unique concert in aid of Milestone and Cleeve Schools.
An evening of breathtaking virtuosity, great stories and beautiful songs awaits. Each artist will perform their own set of material from their retrospective careers but will also make guest appearances in each others sets throughout the show to create a truly unique one off concert.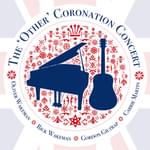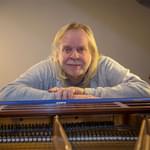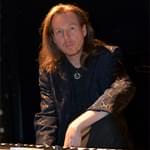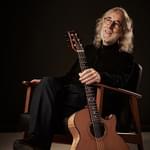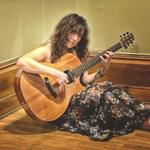 Rick Wakeman
World renowned keyboardist Rick Wakeman will be headlining this concert with music taken from across the wide breadth of his 50-year-plus career, stripped back to its roots in arrangements for grand piano. His performances will feature hilarious anecdotes and reminiscences of his life. Renowned as much for his irreverent sense of humour as his musical talent, all of Wakeman's stories contain an element of truth; it's up to the audience to decide how much.
Gordon Giltrap
One of the most innovative acoustic guitarists in the UK today, Gordon Giltrap has developed his own unique style, much copied, but never bettered. It is impossible not to be awestruck as he coaxes incredible melodies from his instruments; you almost suspect a second pair of hands. He is well known for his varied musical output and 'Heartsong' (a hit single in 1977) is instantly recognised as the theme for the BBC TV's long running 'Holiday' programme.
Oliver Wakeman
A three time CRS keyboard player of the year recipient. Following ten solo albums, Oliver joined the legendary bands 'YES' and 'The Strawbs' in 2008 taking over his fathers keyboard role. He worked with Gordon to write and record their multi award winning album 'Raven's & Lullabies'. Appearing in venues across the Americas, Europe and the UK he's become a well respected performing musician to add to his other talents as composer, songwriter, lyricist, arranger and producer.
Carrie Martin
Carrie is a 'triple threat', possessed of the ability to craft a fine song, nimble finger-picking skill, and a beguiling voice. Her tone rests somewhere between a young Kate Bush and All About Eve's Julianne Regan; delicate but infused with an inner strength. A perfect combination to showcase her memorable tunes and evocative lyrics.

About the Schools
Milestone School

Milestone School is an outstanding school for pupils with special needs aged 2 -16 years based in Gloucester whose aim is to remove obstacles and enable access to learning for each child through an individualised pupil-centred approach according to his or her needs. They aim to develop life and independence skills to each child's full potential in order to prepare them for adulthood, through providing personalised and appropriate support.
Cleeve School

Cleeve School offers consistently outstanding teaching and an innovative and highly personalised curriculum, where literacy and numeracy skills provide essential foundations. The school provides a safe and stimulating environment, where mutual respect threads through the celebrated ethos of care, support and guidance. In preparing students for the world beyond school, they firmly believe in high standards of dress and attitude, so that good manners, tolerance and understanding underpin everything they do.