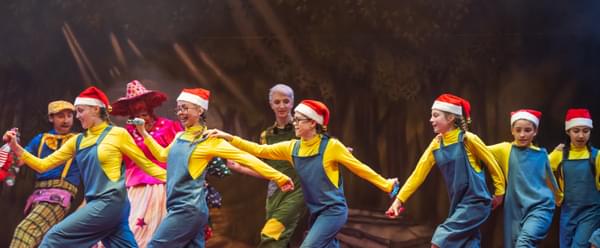 Chorus Auditions
For young people aged 9-15 to appear in The Roses' 2023 pantomime, Beauty & the Beast
About Chorus Auditions
If you enjoy acting, dancing and singing and feel confident performing on stage, you could star in this year's pantomime!
Chorus auditions are open for those aged between 9–15 years and applicants need to have some experience in modern dance or ballet, as well as be able to learn choreography.
Performances will take place from Sat 2 Dec–Sat 6 Jan, and it is a non negotiable requirement that all those chosen are available for all rehearsals and for the entire duration of the show's run.
Registration opens at 9.30am on Sunday 3 September. Please be prepared to stay a few hours.
Participants must attend ALL rehearsal dates: 22nd October / 29th October / 5th November / 12th November
And all show dates between 2 Dec 2023 – 6 Jan 2024

If you have any questions, please contact [email protected]
Want to audition?
Please fill out the form in the link to register your interest