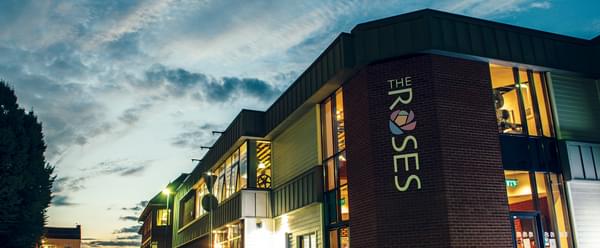 Our New Website!
News
20 Feb 2023
News Story
We are thrilled to unveil our brand new website!
Months in the planning, this new website was made possible by funding obtained through round three of the government's Cultural Recovery Fund, in which The Roses was successful in being awarded a share of the final £300 million of £2 billion rescue package created during the pandemic. This last round of funding was designed specifically to support organisations like The Roses – one of less than twenty recipients of the grant - to rebuild audiences and create a sustainable future.
The Roses chose to partner with Supercool, a leading digital agency who work exclusively with arts and cultural organisations. Supercool, established in 2004, are themselves champions of sustainability and even plant trees to offset the carbon used in each project they do (9 trees have been planted to offset the 0.741 tonnes of carbon emitted during the creation of the new website).
Caroline Lawrence, Head of Marketing, said:
"Our website was desperately in need of an upgrade. The old one was good at selling tickets, but The Roses does so much more than that! We needed a website that showed off the breadth of our work and partnerships away from the stage and screen as well as the huge range of entertainment we are known across the region for. Of course, selling tickets is still important, so the new website has streamlined that process and made it much, much easier for customer to find and book their favourite shows".
You can read more about Supercool and the organisations they work with, here
You can read more about the government's Cultural Recovery Fund, here