Volunteer at The Roses
The Roses is a friendly, warm, and inclusive space. As a volunteer you will be contributing to an important community centre and charity that provides joy to many people.
The Roses considers all volunteers to be part of the main team. The time given by volunteers are crucial to the financial health of the charity and all volunteers are very appreciated.
All volunteers are given training, and are often invited to staff training sessions. These might include First Aid, Health & Safety courses and more.
As a volunteer who provides a range of support to the theatre, your first sessions will be with a 'buddy' until you are happy and confident in the role.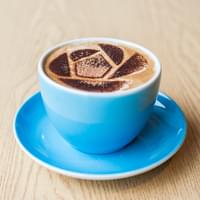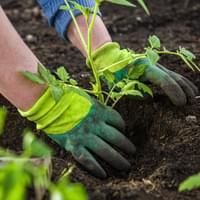 Stewarding during shows and films
Volunteer stewards are managed by the Duty Manager. The job includes welcoming audiences into the venue, guiding them to their seats and making sure audiences are happy. Stewards also encourage audiences to buy from our café and bar areas and sign up to Friends memberships. Both are crucial income streams for the charity.
Stewards help the Front of House team clean and tidy the venue after each show.
You will have the opportunity to watch live shows and films while doing this role.
Café and Bar volunteers
Our café and bar volunteers man our ground floor Grab & Go café and Eric's Bar upstairs. This fun role means providing excellent customer service to our hungry and thirsty audiences.
On most shifts you will have the opportunity to watch live shows and films while doing this role.
There are restrictions for underage volunteers covering these two roles due to the sale of alcohol.
Gardening Club
The Roses has a small green space at the back and a bank along its car park that need constant attention. Our Gardening Volunteers team ensure it looks fabulous throughout the year.
What's expected from Volunteers
To contribute at least one shift a month

To uphold The Roses standards of Health & Safety and Customer Service

To be friendly, respectful, and welcoming to everyone

To have the mental capacity to be able to recognise a health & safety issue or health emergency and immediately report it to the Front of House Manager

We also request from time-to-time assistance in distributing brochures around the town and arranging to display posters in other local areas
Support Us in Other Ways