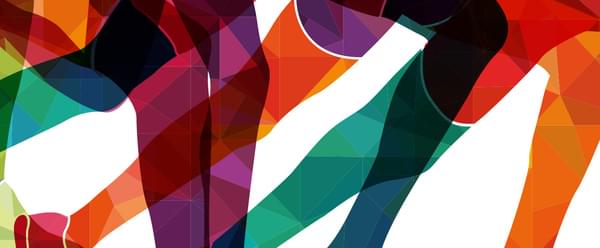 Running 2,023 miles for The Roses
News
22 Mar 2023
News Story
We are thrilled that Antony and Angie will be a part of our new "fundraise for us" initiative. The pair aim to complete 2,023 miles and raise £2,023 for The Roses' "Buck up Backstage" campaign.
Learn how Antony maintains his motivation and some of his best advice for long runs
What made you want to run for the Roses?

I came to see The Roses Pantomime and the cast were promoting the 'Buck Up Backstage' campaign to raise money to make backstage more accessible. I've a friend with autism whom I know really struggles and decided I'd like to support this cause. I've been running for years now and so having a target is helpful. This led to my wife and I deciding we would challenge ourselves to run 2,023 miles for The Roses this year to raise £2,023 towards the Buck Up Backstage cause.
Why did you start running and how do you stay motivated?
I started running in 2012 having joined a gym with my main goal being to get healthy and lose some weight. I soon caught the bug for running and decided to keep challenging myself to run longer distances.
Initially I would compete with myself on shorter distances by setting a pacer and trying to beat the pacer. Since doing longer runs I've had to slow down the pace. I've also entered triathlons and had to learn to swim to do this. I started off in a swimming pool and got into the habit of swimming a mile every time I went and then built up to outdoor lakes and sea swimming.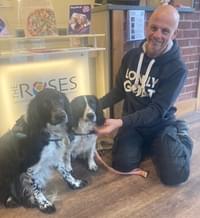 'The first time I ran 2 miles non-stop I thought I was superhuman!'
How do you prepare for all the different events?
For short runs I just put my kit on and go but for longer runs and triathlons it's important to keep well fuelled by carb loading the night before and eating a good breakfast. Staying hydrated is also essential.
'Jellybeans are my favourite sweet for long runs'
Investing in a good pair of running trainers is very worthwhile, you can get your running recorded and have insoles added to make sure they are a good fit and I always have multiple pairs on the go so I'm not constantly running in new shoes. I take my two dogs Miss Molly and Blu on practice runs with me too, they're a big part of my running adventures. Molly has so much energy she gets home and still wants to play ball!
Give below to help Antony and Angie reach their target!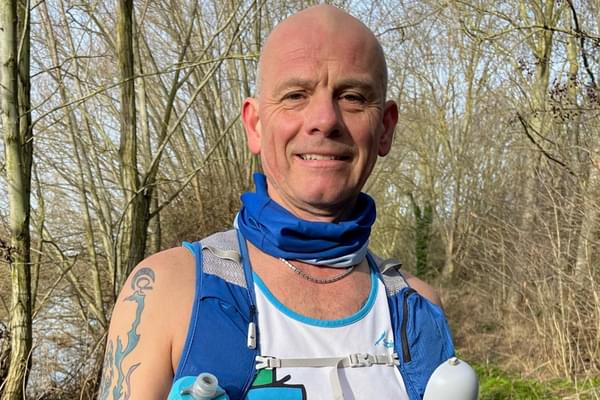 Running for The Roses