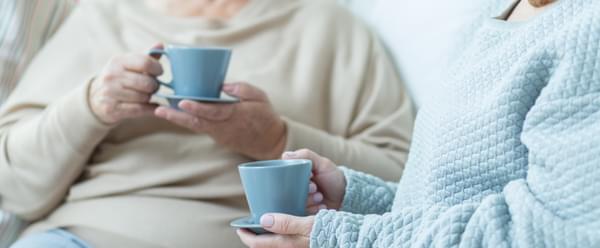 The Roses is a Warm Space
News
1 Feb 2023
News Story
The Roses is delighted to have been successful in receiving a £914 grant from Tewkesbury Borough Council to enable the building to become a Warm Space.
In response to the cost of living crisis, many public buildings across the country have opened their doors to offer food, drink and shelter for those who need it, and The Roses is one of several in the borough of Tewkesbury alone that will now be able to do the same.
The Roses will become a Warm Space during its standard opening hours from Monday 30 January and the scheme will run for ten weeks (up until Easter weekend). On weekdays between 10am and 4pm, and on Saturdays between 9.30am and 1pm, free refreshments (tea and coffee) will be available along with our "cosy corner" containing blankets, books, magazines and games to enjoy.

In addition to this, each Monday between 12-1pm, soup and bread will be available for free to anyone in need of warmth and nourishment.

Finally, each Saturday morning there will be additional activities available for families, including colouring and crafts for children plus special facilitated activities delivered by a member of staff.
Georgia Shire from The Roses, says:
"We are delighted to be part of this initiative and be able to offer these provisions in a time that is difficult for many among our community. The Roses is a home for everyone so if you're uncertain about making use of our offerings or nervous if you haven't visited us before, don't fret. We are a friendly bunch, just pop in and say hello."

For more information or discover more Warm Spaces in the borough, visit Tewkesbury Borough Council's Warm Spaces directory.