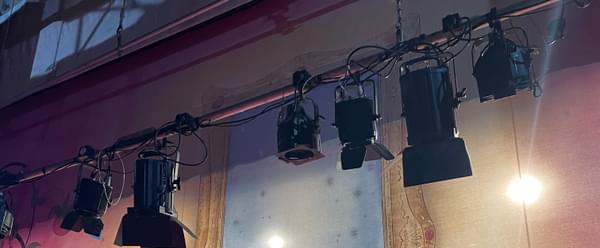 Technical Information
Venue
Technical Information
The Roses is primarily a receiving house.
Companies are able to access the backstage area via a large double height scene dock, making it possible to unload and load directly to into the building. We have three dressing rooms directly behind the stages. We also have shower facilities for performers and crew.
The Roses auditorium is a 367 seat auditorium with a 90m2 raised stage. Seats in row H have level access for wheelchair users, and seats can be removed to accommodate wheelchairs as necessary. The auditorium is raked from row E and there are no pillars or obstructions to prevent a perfect view from any seat.
Please refer to the documents below for advanced technical information.